Discover The Power of The World's #1
Stem Cell Nutrition
Supplement &
Adult Stem Cells --

The Natural Renewal System of Your Body
Optimize Your Health Today
Home | Articles | Products | Special Offers | Contact

About Cerule
Business at a glance:

Business started: 03/29/2000
Business Address: 735 Commercial St. STE 8000
Klamath Falls, OR 97601
Phone: (541) 205-0300
Email: ceruleservice@cerule.com

CEO: Greg Newman

Business category: High quality microalgae extracts

Advancing blue-green algae extracts
Cerule's efficacious extracts are potent, scientifically researched extracts from AFA and Spirulina for use in nutraceutical and pharmaceutical applications that apply the bioactive properties of cyanobacteria to promote and restore human health.

Integrity in all areas
Cerule is proud to prioritize integrity in everything they do. As a family-owned business, they believe in the integrity of relationships, so will always put you, their customer, first. As a company committed to research and technology, they value the integrity of products, so create powders and extracts that deliver proven results. And as a manufacturer, they embrace integrity of operations, to control the manufacturing process from start to finish, ensuring the highest quality possible.

Committed to natural and organic
Nature is our inspiration and our North Star. That is why all of Cerule's products come from natural origins. Our organic products are farmed and harvested to meet USDA National Organic Program standards. They say no to industrial chemicals and irradiation and instead use innovative methods to control bacteria that won't jeopardize their organic status.

Derived from nature, perfected through technology
Nature provides the perfect starting materials. How to process those materials can make or break their nutritional and therapeutic value. That is why Cerule is dedicated to developing innovative harvesting, extracting, filtering, and drying technologies that improve the effectiveness of the products and the sustainable nature of the raw materials.

Proven results through clinical research
At Cerule, they invest heavily in human clinical research to prove that their products work, as well as in vitro studies to provide evidence of how they work.

7 pillars of quality 'Quality' is one of the most frequently used words in the health and wellness industry. Look around, and you'll notice that everyone claims to produce products of high quality. Yet rarely do others define what that means. When Cerule talks about quality, they have very specific parameters in mind. Every one of their products meets 7 specific criteria:

1. Correct Identity
Confirmed through spectrophotometry testing

2. Absolute Purity
Tested for pesticides, heavy metals and microbes

3. Accurate Strength & Composition
Verified potency

4. Nutritional Density
Naturally rich in nutrients with proven health benefits

5. Technological Innovation
Made through proprietary harvesting, drying, filtering & extraction technologies

6. Controlled Manufacturing
Meets or exceeds cGMP standards

7. Proven Results
Supported by human clinical research

Quality is a concern for any manufacturer of raw materials for use in nutraceutical and pharmaceutical applications. Therefore, it is of the utmost importance to choose a raw material supplier that has impeccable quality controls in place. Cerule adheres to a strict 7-point quality program that controls the safety, purity and potency of each product they manufacture.

Materials
Whether wild-harvested or purchased from thoroughly vetted suppliers, Cerule's microalgae source material is grown and harvested under the strictest of quality guidelines and procedures. Before getting stamped with the Cerule seal of approval, each batch of material must meet strict product specification parameters and pass a painstaking regimen of identity testing, purity testing, and comparative test result analysis.




Processes
Cerule's in-process controls and Enterprise Resource Planning (ERP) System allow for complete traceability of their products. Selective harvesting, in-process testing and analysis, proprietary technologies, and on-site Quality Control personnel ensure the purity of the products during each step of the manufacturing process. The in-house team of engineering, design, maintenance, and fabricating experts build, control, and maintain their state-of-the-art equipment.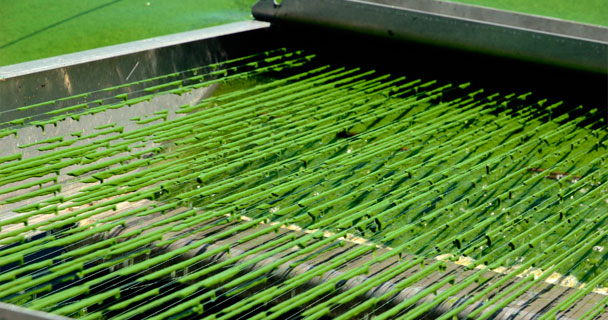 Quality Management
The quality management team is comprised of industry experts who guide every aspect of the business affecting the quality of their finished products, including harvest, procurement, production, facilities, testing, and internal and vendor audits. In addition, this team oversees all regulatory affairs, ensuring complete compliance with regulations issued by FDA, OSHA, USDA, and ODA.

Testing
Cerule tests all source and finished materials for aerobic bacteria, yeast and mold, applicable pathogenic microbes, heavy metals, pesticides, and impurities. They provide a batch-specific Certificate of Analysis with each sale of product guaranteeing its safety and purity.

Certifications
Oregon Tilth Certified Organic Processor and Harvester (an NOP approved program)
Halal
Kosher and Pareve
GRAS (Cyactiv: FDA #GRN 000424)
Home | About Cerule | Adult Stem Cells | Articles
Cerule Pay Plan | Contact | Cyactiv | Cyactiv Joint
Gitte Jensen, PhD | Instant Tensor Serum | Join Cerule
Lake Klamath | Lake Klamath Gallery | Order Now
PlasmaFlo | Pricing | Products | Special Offers
StemEnhance Ultra
Español
The Healing Miracle: the Truth about Stem Cells

Sitemap


Discover The Power of The World's #1
Stem Cell Nutrition
Supplement &
Adult Stem Cells --

The Natural Renewal System of Your Body
Optimize Your Health Today